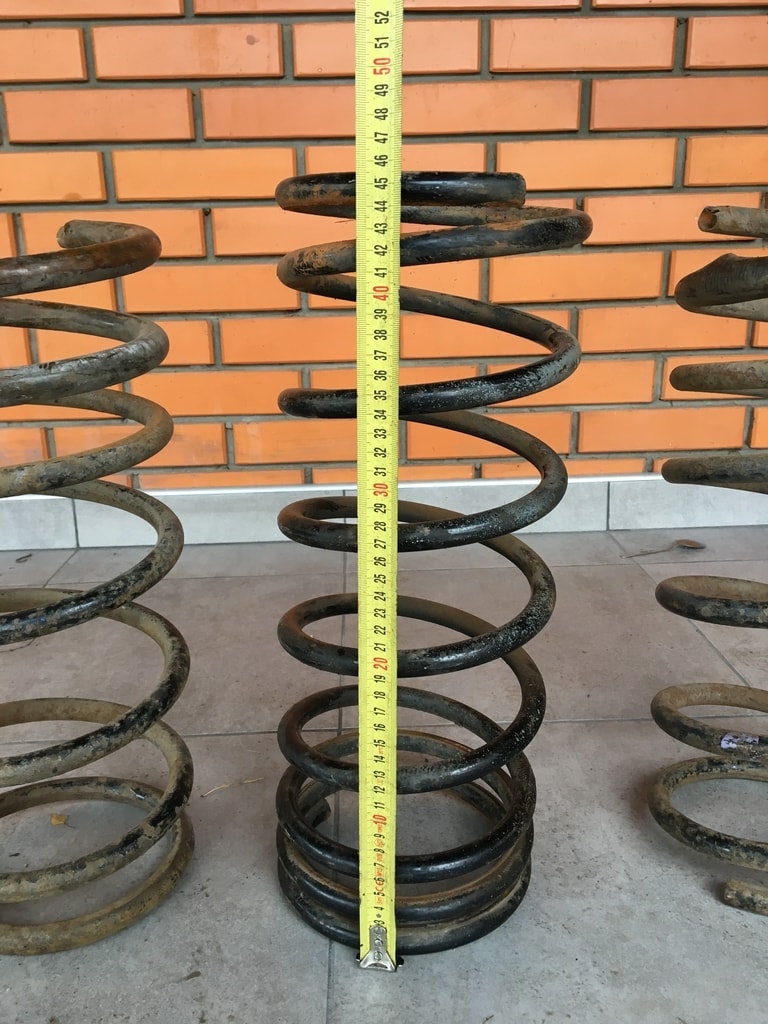 Vehicle height before the lift (from ground to bottom edge of fender): Front 88cm, Rear 90cm.
Vehicle height after the lift: Front 93cm, Rear 94cm. So actually it's +50mm on front axle and +40mm on rear axle.
For the front axle I used standard springs + rubber pneumo ballon. For the rear axle I used heigh used springs with purple mark. Shock absorbers haven't been changed. Soon I will buy original shocks – they will work fine!